This is my images for "wordless Wednesday"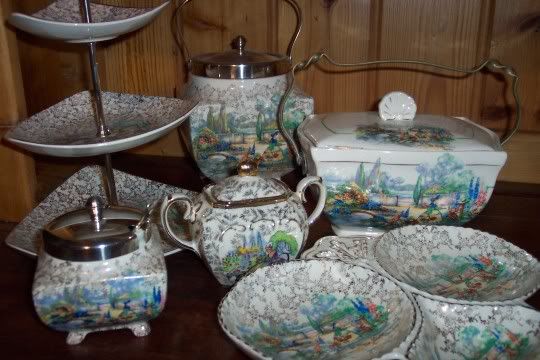 I simply did not know which one to show you so here they all are.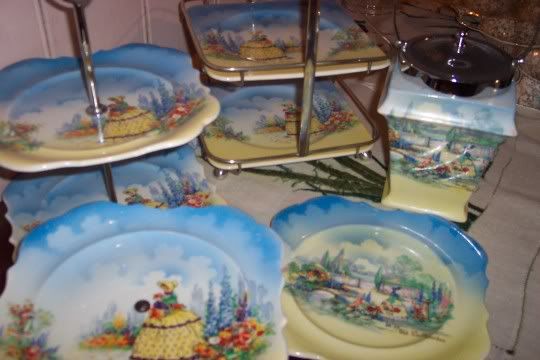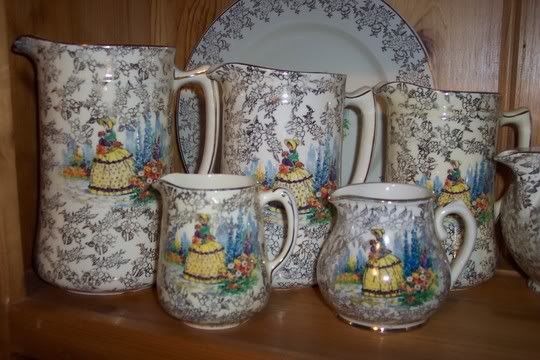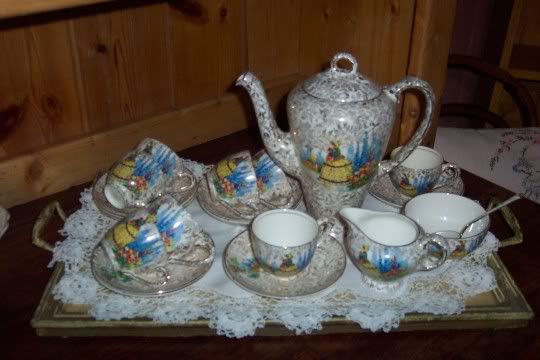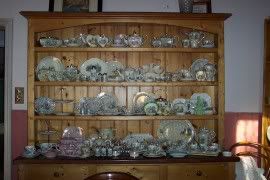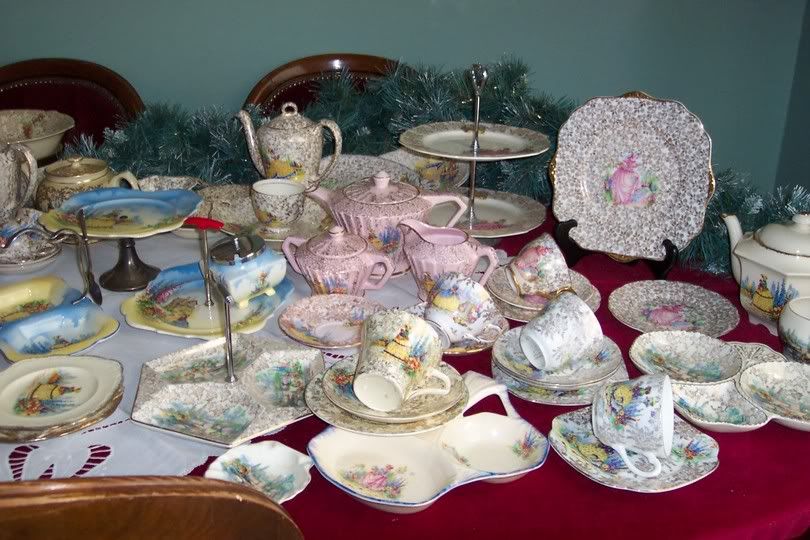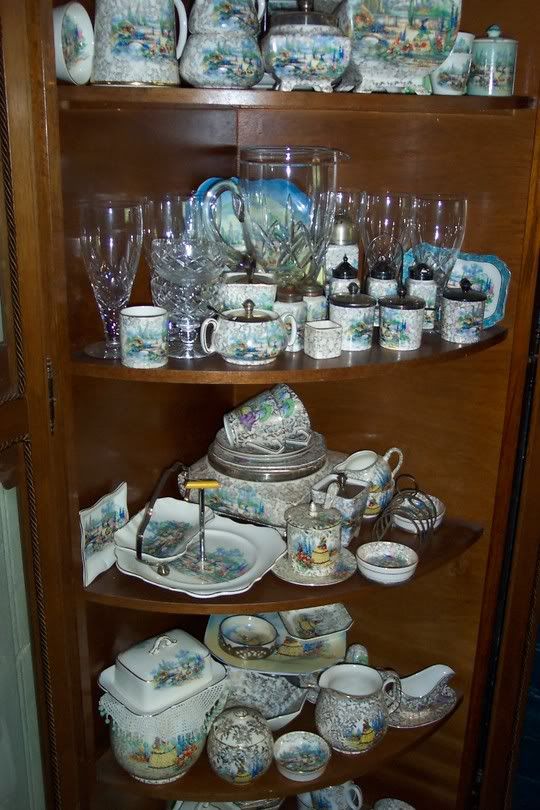 I have collected this beautiful china since I was 16 years old "old world garden" & "Crinoline lady" it is from the 1940s-50s and I think I just may have the biggest collection in Australia it now is over 2000 pieces.
when it was displayed in the Melbourne museum I had to write how I felt about it and this is what I put on paper and how I feel in my heart.
Childhood memories are those moments in time that we treasure.
I love the memories of afternoon teas served in dainty cups and saucers and delicious cakes and sweets held on cherished little plates.
A time when our family and friends would gather and laughter would fill the room.
My Collection of Crinoline lady was started with those pieces from my past, from those treasured memories and now as another beautiful Crinoline lady piece is added to my collection I cannot help but think about its 'moment in time'; if it was part of a room full of laughter, if it was used for afternoon teas and if it watched the joy of a family gathering.
My collection of china fills my cabinets not only with the beauty of the pieces but also with its history.
So I am proud to say I collect history called Crinoline lady.
Not a very good "wordless Wednesday" sorry!
Enjoy your day..... this will be my Wednesday